KICK STARTER Goes LIVE March 1st
The Kick Starter for funding of "To the Ends of the Earth, Birds of East Africa" goes live on March 1, 2020.
The goal is to fund the final production of the Birds of East Africa documentary and the print costs for Volumes 2 and 3 that will complete the 3 volume boxed set of books. These books and documentaries take the reader/viewer on a vicarious trip to the ends of the Earth to see the beauty and behaviors of the world's most dynamic species through the lens of award-winning nature photographer, Todd Gustafson. Profits from To the Ends of the Earth support Jane Goodall's many conservation programs. Join us as we celebrate the world's beauty and be a part of this initiative to protect the endangered species that inhabit our delicate planet.
News…
We have assembled an intriguing list of premiums at all price levels for backers who add their financial support to this drive. 
Todd is in Tanzania for the next 2 weeks doing final filming and audio for the Birds of East Africa episode (Launching on PBS on April 22, Earth Day 2020). Here are a few of the absolutely amazing bird species and behaviors he has filmed and photographed in the first 3 days.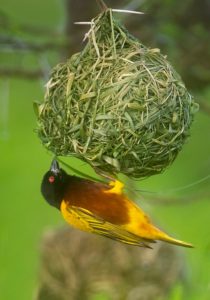 Look for an "In the Field Report" soon!!!! Stay tuned and share with all your friends!